Warlords of Wor

This wild and unpredictable world...
Product Line
Product Line
Warlords of Wor
Company
ManOrMonster? Studios
Species
Human, Mutant, Elapid
Origin
Earth
Main Character(s)
Bog-Nar, Clawbber, Arkannis, Beastor-9, Valkyrie, Dirge, Maxxor, Dekay
Faction(s)
Warlords of Wor, Nekroids, Worian Guard
Also see
Battle Tribes, Battle Tribes Wrestling, Weaponeers of Monkaa
Details
"Since its inception I wanted Warlords of Wor to be a Glyos-compatible toy line. I'm proud to announce that Warlords of Wor will be the premiere sister line to Spy Monkey's Battle Tribes."[1]
Warlords of Wor is a blend of fantasy and science fiction, not unlike Masters of the Universe or Star Wars, that is set in a post-apocalyptic landscape where time and space have been compromised by a devastating cosmic event. At the heart of this wild and unpredictable world lies the City of Wor, an enormous metropolis that is protected from outside threats by a small group of powerful heroes known as the Warlords of Wor. It's a world without rules or boundaries where absolutely anything can happen.[2]
ManOrMonster? Releases
Wave 1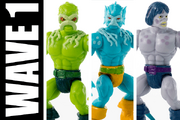 Wave 2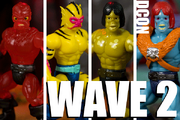 Wave 3

Wave 4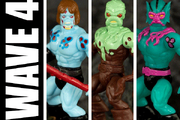 BTW Wave 2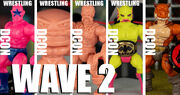 Battle Tribes Wrestling Wave 2 Crossover - Designer Con 2018 Exclusive
Wave 5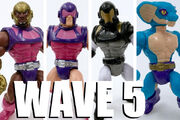 Wave 6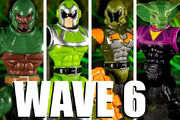 Wave 7

Wave 8

Wave 9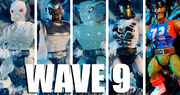 Wave 10
Wave 11
Wave 12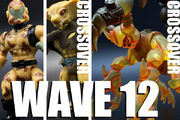 Assembly Required 2021
JoeFest 2021
Battle Builders
Wave 1
Wave 2
Wave 3
Wave 4
Wave 5
Wave 6
Wave 8
Wave 9
Wave 11
Additional Releases
Accessories
Axis Joint Set
Swing Joint Set
Hub Set
Phase Arm Set
Zeroid Set
Comic Books
References
Community content is available under
CC-BY-SA
unless otherwise noted.